Dog Kennels
Today more than ever it is important to provide our canine buddies with a safe living environment regardless of where we live. Lots of states and cities require canines have appropriate housing both inside and out.
Neighborhood associations are getting on this bandwagon and requiring that pet dog owners keep their pet dogs confined to their lawns making use of outdoor kennels is a good way to about this.
Whatever your thoughts on the subject providing a good kennel set up for your dog is a wonderful way to give them a safe and secure way to delight in the outdoors or for keeping them out of trouble throughout the night.
How Do I Place An Order ?
The best way is to call us at (610) 857-2170 and speak with us directly, or come visit us at our facility. We will go over all the necessary details with you to ensure you receive the right structure for you.
Or fill out this order form in pdf - Click Here - and email to us @ waterlooshed@gmail.com
Our address is:
3898 West Lincoln Hwy., Parkesburg, PA, 19365
Deposit & Payment Options ?
After placing the purchase for a storage building, our company asks for a 50% deposit. For purchases over $20,000.00 we offer you the choice to make a lower initial down payment upon your request.

The remainder of your balance is due on day of delivery.
We accept credit cards, money orders, check and cash payments.
We offer you a 2% discount if payment is made by check or cash.
All checks and money orders must be sent out to:
Waterloo Structures, 3898 West Lincoln Hwy., PA 19365
Delivery Process?
For delivery of our Portable Buildings, our storage shed mule completes the job. To see a video of the shed mule in action, please - Click Here.
Large, heavy trucks can't fit into tight spaces, and can easily cause damage. We designed the shed mule technology so we could serve more customers and access these tight spaces.
The shed mule is compact, lightweight, and durable, and can easily navigate your storage shed, or even a portable garage, onto your property and place it in the location of your choosing.
For Larger Garages And Prefabs, Waterloo Structures personnel will come to your prepared site to complete the assembly of your structure.
Customers are required to have a prepared and level site ready for the assembly.
Delivery Not An Option ?
We recognize that in some cases there is not sufficient space for safe delivery of a prefabricated structure. This is usually due to trees or fences.
However, you can still enjoy a quality custom made Waterloo Structure, as we are prepared to build and assemble your structure for you on site.
Please contact us to inquire on fees.
Please note, for larger buildings showcased on our website, prices shown include the fee for the onsite build.
Delivery Cost ?
Costs to have your structure delivered directly to your home and set in place vary based on your location.
Delivery costs are computed based on the number of miles where you are located and average cost is $4.00 a mile one way - Click Here - For Mileage Cost
For an accurate and complimentary quote for your location, please call us at (610)-857-2170 or email us at waterlooshed@gmail.com.
Site Prep For Your Structure ?
The dimensions of the pad should account for a minimum of one extra foot on all sides.
So if your structure is 10 feet by 12 feet, your recommended pad size should be 12 feet by 14 feet.
Also recommend the following organization if you need assistance preparing your site:
Site preparation costs - Click Here -
Space Needed For Delivery?
We require at least 2 feet plus the width of your building in order to deliver your structure.
If the width of your structure is 10 feet, then we require a full 12 feet for delivery.
For Upgraded models and the Quaker Style structure, you need to allow for 3 feet instead of 2.
When Can I Expect Delivery ?
Shipping times vary depending on your model of choice and on the time of year. Delivery can be as quick as 1-3 days for in-warehouse stock, and 2-3 weeks during most of the year.
During peak season, delivery time could be 4-8 weeks, so it is best to get your order in as soon as possible.
For an accurate delivery time and to answer all your questions, please call us at (610) 857-2170.
Our Reviews ?
Financing ?
Sheds Rent To Own ?
Stone Pad
Your Site Needs To Be Level So Your Doors Work Properly



Abundant Life Landscaping

Eli Stoltzfus : 717-587-7062
Your Site Must Be Accessible Where You Want Us To Travel On With The Delivery Truck, Your Responsible In Making Sure The Ground Where We Need To Travel On Is Firm Enough
* We do not deliver in bad weather
Clearance
For 6-8 wide buildings we need 11′ of height, the 6′ Sidewall 13′. All other buildings need 14′ height. On the width we need 2′ more going straight in; more width is needed depending on how hard the turn is. The harder the turn the more width we need, and likewise the longer the shed the more width we need on turns. Please be prepared to give us as much space as possible. Shed sizes come in set sizes to best utilize the lumber. We have allowable limits to floor sizes, the 6 wide is a full 6 wide, the 8 wide is 93″, the 10 wide is a full 10′, 12 wide is 140″, 14 wide is 161″.
Site Preparation
Level off 4X4 or 4X6, treated timbers for a border around the outside and fill with 3/4 inch stone to the top of the border. Make your pad 6-12 inches more on the inside of your border than the size shed you plan to order, for better water drainage, to avoid dirt splash on shed and to simplify grass trimming. Keep your pad as low to the ground as possible, otherwise we cannot get your shed on your pad, we need at least 16 inches of clearance.
Choose Your Style Pad
A. Excavation of site
B. Trench 2′ x 30″ x 36″ (below frost line)
C. 2′ x 8″ depth footer (3500psi concrete pour) reinforced with #4 rebar
D. Cement wall: 8″ x 8″ x 16″ cement block and mortar built up to 6″ above grade
E. 4″ gravel base for drainage, vapor barrier to eliminate moisture, #4 rebar dialed into the cement wall for maximum strength
F. 4″ concrete slab 3500-4000psi
A. Excavation of site
B. Trench with 12″ to 18″ thickened edge
C. 4″ gravel base for drainage, vapor barrier to eliminate moisture, #4 rebar for structural integrity
D. 4″ concrete slab 3500-4000psi
A. Excavation of site
B. Dig holes 32″ to 36″ deep, by 16″ to 24″ diameter
C. Sona tube forms are placed into hole
D. #4 rebar inserted into forms
E. 3500-4000psi concrete pour
F. Metal strapping
Our concrete foundations ensures that your building rests on level ground. Each foundation is brought to a level grade using a surveyor's laser. Some townships require horse barns to rest on concrete pillars.
For Another Quote Call Abundant Life Landscaping
Eli Stoltzfus : 717-587-7062
Basic Options
| | |
| --- | --- |
| Extra Door – Per Item | Cost |
| 36" Single Door | $175.00 |
| 4' Double Door | $195.00 |
| 5' Double Door | $225.00 |
| 6' Double Door | $250.00 |
| Extra Window – Per Item or Pair | Cost |
| 18X27 Metal Window | $50.00 |
| 24X36 Metal Window | $75.00 |
| Shutters | $50 |
| Flower Boxes | $25.00 |
| Ramps | Cost |
| 4 Wide X 3 Long | $85.00 |
| 5 Wide X 3 Long | $95.00 |
| 6 Wide X 3 Long | $105.00 |
| 8 Wide X 4 Long | $1.00 |
| Ventilation – Per Item | Cost |
| Gable Vent | $20.00 |
| Ridge Vent – 10' Section | $50.00 |
| Lofts – 4 Feet Wide | Cost |
| 2X4 Framing – Lineal Foot | $7.50 |
| 2X6 Framing – Lineal Foot | $10.00 |
| Flooring – Per Square Ft. | Cost |
| Treated Floor & Joists | $1.00 |
| Shelfs- 2 Feet Wide | Cost |
| 2X4 Framing – Lineal Foot | $4.50 |
More Options Below
| | |
| --- | --- |
| Flooring – Per Square Ft. of Floor Space | Cost |
| 8" on Center Joists on Garage Floor | $0.20 |
| 8" on Center Joists on Regular Floor | $0.40 |
| 12" on Center Joists on Regular Floor | $0.20 |
| 12" on Center Pressure Treated Joists | $0.30 |
| 16" on Center Pressure Treated Joists | $0.20 |
| 12" on Center Pressure Treated Joists and Floor | $1.20 |
| 16" on Center Pressure Treated Joists and Floor | $1.00 |
| Extra 4X4 on Base (per lineal ft.) | $1.00 |
| Diamond Plate per ft. Door Opening Size – X – | $3.00 |
| Double Plywood | $1.00 |
| Insulated Floor – Roll Form Insulation | $0.75 |
Partitions – Width X Height X $1.25
Porches – Standard 1= Railing Included
Size
Wood
Vinyl
3X4 – 3X5
375.00
440.00
3X6
400.00
490.00
3X8
440.00
545.00
4X6
475.00
585.00
4X8
500.00
675.00
Extra Railing
12.00 per ft.
18.00 per ft.
Extra Post
15.00
25.00
| | |
| --- | --- |
| Doors – Additional Single Door/s | Cost |
| Wood Dutch Door | 250.00 |
| Prehung 9 – 11 Lite Glass on Fiberglass Door | 280.00 |
| Prehung Solid Fiberglass Door | 235.00 |
| T-Hinge Solid Fiberglass Door | 160.00 |
| T-Hinge Fiberglass Door w/Glass 9 Lite or 11 Lite | 185.00 |
** Replacing Standard Wood Doors to Fiberglass Doors
Figure Size Fiberglass Door Price – Minus Wood Door Price
Fiberglass Doors only available in 5' or 6' Wide Read
| | |
| --- | --- |
| Doors – Additional Double Door/s | Cost |
| T-Hinge Solid Fiberglass Door | 235.00 |
| T-Hinge Fiberglass Door w/Glass 9 Lite or 11 Lite | 285.00 |
| Prehung 9 – 11 Lite Glass Fiberglass Door | 445.00 |
| Prehung Solid Fiberglass Door | 395.00 |
| Wooden Double Doors – Per Ft. of Door Width | 30.00 |
| Wider Doors per lineal ft. of width | 25.00 |
| Dutch Doors per lineal ft. of width | 15.00 |
| Higher Doors per lineal ft. of width | 40.00 |
| | |
| --- | --- |
| Roofing – Per Square Ft. of Floor Space | Cost |
| Tar Paper | $0.20 |
| No Shingles -3% of Wood Shed Price | |
| Skylight – Velux Size 30X30 | $300.00 |
| | |
| --- | --- |
| Ventilation – Each Item | Cost |
| Gable Vent | $20.00 |
| 10'Ridge Vent | $50.00 |
| 10X14 Arch Vent | $40.00 |
| | |
| --- | --- |
| Upgrades – Per Item | Cost |
| Windows – Vinyl Insulated – 30X36 | $200.00 |
| Extra Window – 24×36 – Double Hung | $75.00 |
| Extra Window – 24×27 – Double Hung | $65.00 |
| Extra 18X27 – Double Hung | $50.00 |
| Exchange 18X27 for Larger Window – 24X36 | $25.00 |
| Exchange 18X27 for Larger Window – 30X36 | $35.00 |
| Exchange 18X27 for Larger Window – 30X40 – Insulated | $150.00 |
| No Window | -$25.00 |
| Flower Boxes Fiberglass | $25.00 |
| Shutters – per pair – standard on Quaker Only | $25.00 |
| Shelves – lineal ft. 24" Wide | $4.50 |
| Workbenches – lineal ft. 36" Wide | $5.50 |
| Miratec Corners | $10.00 |
| | |
| --- | --- |
| Overhangs – Per Side | Cost |
| 8 | $30.00 |
| 10 | $35.00 |
| 12 | $40.00 |
| | |
| --- | --- |
| Additional Garage Doors | Cost |
| 8′ x 6′ 6″ Overhead Door | $350.00 |
| 8′ x 6′ 6″ Insulated Overhead Door | $450.00 |
| 9′ x 7′ Overhead Door | $400.00 |
| 9′ x 7′ Insulated Overhead Door | $500.00 |
| | |
| --- | --- |
| Finished Interior | Cost |
| Insulation – R 13 – Per Sq. Ft. | $0.50 |
| OSB Sheathing – Per Sq. Ft. | $0.55 |
| ½ Plywood Sheathing – Per Sq. Ft. | $0.70 |
| 5/8 Plywood – Per Sq. Ft. | $0.80 |
| Lp Smartside Painted & Insulated – Per Sq. Ft. | $2.15 |
| Pine Tongue & Groove & Insulated – Per Sq. Ft. | $4.00 |
Electrical
Cost
Basic Package
$295.00
Includes – Switch – Receptacle – Light
Option Pictures
Optional Ridge Vent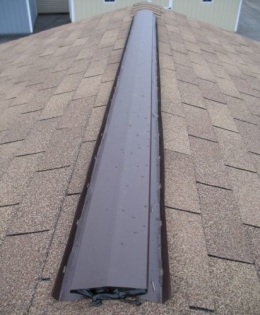 Ridge Vent $5.00 Per Foot
-------------------------
Optional 8X8 Vents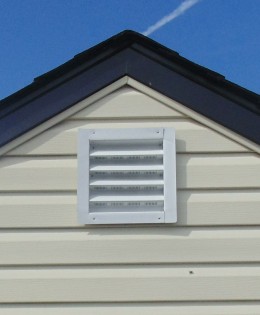 Vents $20.00 Each
-------------------------
Optional Arch Vents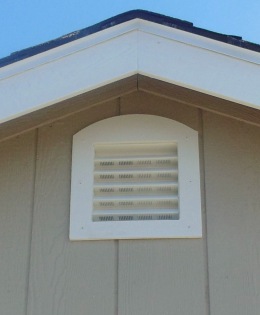 Some Models Included
-------------------------
Optional Flower Boxes
Flower Boxes $25.00 Each
-------------------------
Optional Loft & Shelving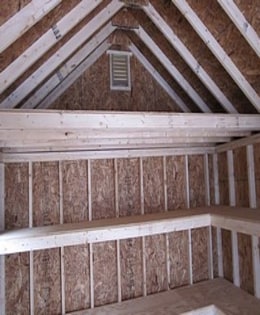 Loft $7.50 Lineal Foot - Shelving 2' Wide $4.50 Lineal Foot
-------------------------
Optional Ramps 4' - 5' - 6 - 8'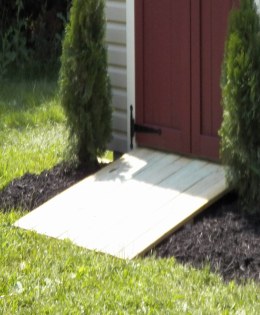 4' Ramp $65.00 - 5' Ramp $75.00 - 6' Ramp $85.00
-------------------------
Z Shutters w/Picture Frame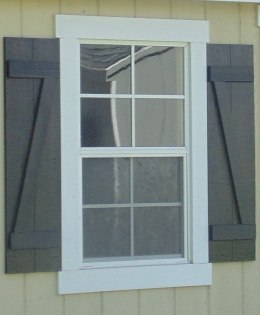 Some Models Included
-------------------------
3 Slotted Shutters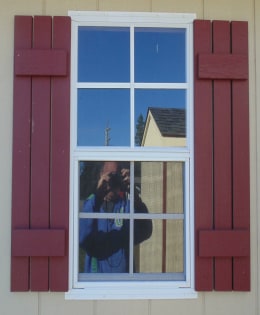 Some Models Included
-------------------------
Louvered Shuttters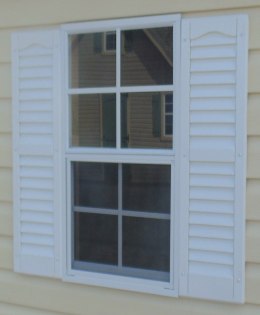 Some Models Included
-------------------------
Raised Panel Shutters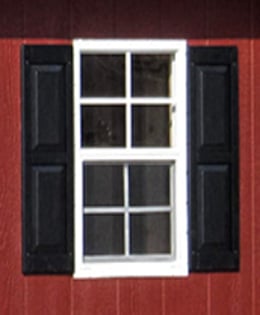 Some Models Included
| | | |
| --- | --- | --- |
| Distance | 8 Wide To 12 Wide Cost | 14 Wide Cost |
| From 10 – 15 miles | $30.00 | $105.00 |
| From 16 – 20 miles | $50.00 | $125.00 |
| From 21 – 25 miles | $75.00 | $150.00 |
| From 26 – 30 miles | $100.00 | $175.00 |
| From 31 – 35 miles | $120.00 | $195.00 |
| From 36 – 40 miles | $145.00 | $220.00 |
| From 41 – 45 miles | $160.00 | $250.00 |
| From 46 – 50 miles | $180.00 | $280.00 |
| From 51 – 55 miles | $205.00 | $315.00 |
| From 56 – 60 miles | $230.00 | $350.00 |
| From 61 – 65 miles | $255.00 | $385.00 |
| From 66 – 70 miles | $275.00 | $415.00 |
| From 71 – 75 miles | $295.00 | $445.00 |
| From 76 – 80 miles | $315.00 | $475.00 |
| From 81 – 85 miles | $335.00 | $505.00 |
| From 86 – 90 miles | $355.00 | $535.00 |
| From 91 – 95 miles | $375.00 | $565.00 |
| From 96 – 100 miles | $395.00 | $595.00 |
| From 101 – 105 miles | $415.00 | $625.00 |
| From 106 – 110 miles | $435.00 | $655.00 |
| From 111 – 115 miles | $455.00 | $685.00 |
| From 116 – 120 miles | $475.00 | $715.00 |
| From 121 – 125 miles | $495.00 | $745.00 |
| From 126 – 130 miles | $515.00 | $775.00 |
| From 131 – 135 miles | $535.00 | $805.00 |
| From 136 – 140 miles | $555.00 | $835.00 |
| From 141 – 145 miles | $575.00 | $865.00 |
| From 146 – 150 miles | $595.00 | $895.00 |
| From 151 – 155 miles | $615.00 | $925.00 |
| From 156 – 160 miles | $635.00 | $955.00 |
| From 161 – 165 miles | $655.00 | $985.00 |
| From 166 – 170 miles | $675.00 | $1,015.00 |
| From 171 – 175 miles | $695.00 | $1,045.00 |
| From 176 – 180 miles | $715.00 | $1,075.00 |
| From 181 – 185 miles | $735.00 | $1,105.00 |
| From 186 – 190 miles | $755.00 | $1,135.00 |
| From 191 – 195 miles | $775.00 | $1,165.00 |
| From 196 – 200 miles | $795.00 | $1,195.00 |
| | | |
| --- | --- | --- |
| Distance | 8 Wide To 12 Wide Cost | 14 Wide Cost |
| From 36 – 40 miles | $195.00 | $275.00 |
| From 41 – 45 miles | $215.00 | $305.00 |
| From 46 – 50 miles | $235.00 | $335.00 |
| From 51 – 55 miles | $255.00 | $365.00 |
| From 56 – 60 miles | $275.00 | $395.00 |
| From 61 – 65 miles | $295.00 | $425.00 |
| From 66 – 70 miles | $315.00 | $455.00 |
| From 71 – 75 miles | $335.00 | $485.00 |
| From 76 – 80 miles | $355.00 | $515.00 |
| From 81 – 85 miles | $375.00 | $545.00 |
| From 86 – 90 miles | $395.00 | $575.00 |
| From 91 – 95 miles | $415.00 | $605.00 |
| From 96 – 100 miles | $435.00 | $635.00 |
| From 101 – 105 miles | $455.00 | $665.00 |
| From 106 – 110 miles | $475.00 | $695.00 |
| From 111 – 115 miles | $495.00 | $725.00 |
| From 116 – 120 miles | $515.00 | $755.00 |
| From 121 – 125 miles | $535.00 | $785.00 |
| From 126 – 130 miles | $555.00 | $815.00 |
| From 131 – 135 miles | $575.00 | $845.00 |
| From 136 – 140 miles | $595.00 | $875.00 |
| From 141 – 145 miles | $615.00 | $905.00 |
| From 146 – 150 miles | $635.00 | $935.00 |
| From 151 – 155 miles | $655.00 | $965.00 |
| From 156 – 160 miles | $675.00 | $995.00 |
| From 161 – 165 miles | $695.00 | $1,025.00 |
| From 166 – 170 miles | $715.00 | $1,055.00 |
| From 171 – 175 miles | $735.00 | $1,085.00 |
| From 176 – 180 miles | $755.00 | $1,115.00 |
| From 181 – 185 miles | $775.00 | $1,145.00 |
| From 186 – 190 miles | $795.00 | $1,175.00 |
| From 191 – 195 miles | $815.00 | $1,205.00 |
| From 196 – 200 miles | $835.00 | $1,235.00 |
| | | |
| --- | --- | --- |
| Distance | 8 Wide To 12 Wide Cost | 14 Wide Cost |
| From 26 – 30 miles | $120.00 | $195.00 |
| From 31 – 35 miles | $140.00 | $215.00 |
| From 36 – 40 miles | $165.00 | $245.00 |
| From 41 – 45 miles | $180.00 | $270.00 |
| From 46 – 50 miles | $200.00 | $300.00 |
| From 51 – 55 miles | $225.00 | $335.00 |
| From 56 – 60 miles | $250.00 | $370.00 |
| From 61 – 65 miles | $275.00 | $405.00 |
| From 66 – 70 miles | $295.00 | $435.00 |
| From 71 – 75 miles | $315.00 | $465.00 |
| From 76 – 80 miles | $335.00 | $495.00 |
| From 81 – 85 miles | $355.00 | $525.00 |
| From 86 – 90 miles | $375.00 | $555.00 |
| From 91 – 95 miles | $395.00 | $585.00 |
| From 96 – 100 miles | $415.00 | $615.00 |
| From 101 – 105 miles | $435.00 | $645.00 |
| From 106 – 110 miles | $455.00 | $675.00 |
| From 111 – 115 miles | $475.00 | $705.00 |
| From 116 – 120 miles | $495.00 | $735.00 |
| From 121 – 125 miles | $515.00 | $765.00 |
| From 126 – 130 miles | $535.00 | $795.00 |
| From 131 – 135 miles | $555.00 | $825.00 |
| From 136 – 140 miles | $575.00 | $855.00 |
| From 141 – 145 miles | $595.00 | $885.00 |
| From 146 – 150 miles | $615.00 | $915.00 |
| From 151 – 155 miles | $635.00 | $945.00 |
| From 156 – 160 miles | $655.00 | $975.00 |
| From 161 – 165 miles | $675.00 | $1,005.00 |
| From 166 – 170 miles | $695.00 | $1,035.00 |
| From 171 – 175 miles | $715.00 | $1,065.00 |
| From 176 – 180 miles | $725.00 | $1,095.00 |
| From 181 – 185 miles | $755.00 | $1,125.00 |
| From 186 – 190 miles | $775.00 | $1,155.00 |
| From 191 – 195 miles | $795.00 | $1,185.00 |
| From 196 – 200 miles | $815.00 | $1,215.00 |
| | | |
| --- | --- | --- |
| Distance | 8 Wide To 12 Wide Cost | 14 Wide Cost |
| From 26 – 30 miles | $120.00 | $195.00 |
| From 31 – 35 miles | $140.00 | $215.00 |
| From 36 – 40 miles | $165.00 | $245.00 |
| From 41 – 45 miles | $180.00 | $270.00 |
| From 46 – 50 miles | $200.00 | $300.00 |
| From 51 – 55 miles | $225.00 | $335.00 |
| From 56 – 60 miles | $250.00 | $370.00 |
| From 61 – 65 miles | $275.00 | $405.00 |
| From 66 – 70 miles | $295.00 | $435.00 |
| From 71 – 75 miles | $315.00 | $465.00 |
| From 76 – 80 miles | $335.00 | $495.00 |
| From 81 – 85 miles | $355.00 | $525.00 |
| From 86 – 90 miles | $375.00 | $555.00 |
| From 91 – 95 miles | $395.00 | $585.00 |
| From 96 – 100 miles | $415.00 | $615.00 |
| From 101 – 105 miles | $435.00 | $645.00 |
| From 106 – 110 miles | $455.00 | $675.00 |
| From 111 – 115 miles | $475.00 | $705.00 |
| From 116 – 120 miles | $495.00 | $735.00 |
| From 121 – 125 miles | $515.00 | $765.00 |
| From 126 – 130 miles | $535.00 | $795.00 |
| From 131 – 135 miles | $555.00 | $825.00 |
| From 136 – 140 miles | $575.00 | $855.00 |
| From 141 – 145 miles | $595.00 | $885.00 |
| From 146 – 150 miles | $615.00 | $915.00 |
| From 151 – 155 miles | $635.00 | $945.00 |
| From 156 – 160 miles | $655.00 | $975.00 |
| From 161 – 165 miles | $675.00 | $1,005.00 |
| From 166 – 170 miles | $695.00 | $1,035.00 |
| From 171 – 175 miles | $715.00 | $1,065.00 |
| From 176 – 180 miles | $725.00 | $1,095.00 |
| From 181 – 185 miles | $755.00 | $1,125.00 |
| From 186 – 190 miles | $775.00 | $1,155.00 |
| From 191 – 195 miles | $795.00 | $1,185.00 |
| From 196 – 200 miles | $815.00 | $1,215.00 |
Please Call 610-857-2170 - For Delivery Cost
| | | | |
| --- | --- | --- | --- |
| Sizes | Wood Siding | Box Size | Run Size |
| 4X6 | $830.00 | 4'X3' | 4'X3' |
| 6X10 | $1,535.00 | 6'X4' | 6'X6' |
| 8X10 | $1,780.00 | 8'X4' | 8'X6' |
| 8X12 | $1,960.00 | 8'X6' | 8'X6' |
| 8X14 | $2,125.00 | 8'X8' | 8'X6' |
| 8X16 | $2,280.00 | 8'X10' | 8'X6' |
| 10X10 | $2,165.00 | 10'X4' | 10'X6' |
| 10X12 | $2,365.00 | 10'X6' | 10'X6' |
| 10X14 | $2,570.00 | 10'X8' | 10'X6' |
| 10X16 | $2,770.00 | 10'X10' | 10'X6' |
| 12X12 | $2,820.00 | 12'X6' | 12'X6' |
| 12X14 | $3,050.00 | 12'X8' | 12'X6' |
| 12X16 | $3,300.00 | 12'X10' | 12'X6' |